Clinical Therapist Job Posting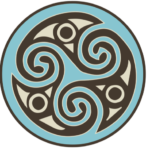 Triangle Pastoral Counseling, Inc.
TPC is a non-profit counseling center providing integrative psychotherapy and pastoral counseling without regard to race, sex, age, sexual orientation, gender identity or religious beliefs. We are looking for a therapist to provide individual, couple, group, and family counseling. They will also participate as a clinical staff team member, share in staff meetings and case conferences, perform necessary administrative tasks, and participate in Center community relations.
Professional Services
● Providing the number of agreed upon clinical hours
● Maintaining clinical records in keeping with Center policies and procedures
● Working with the administrative staff to set and collect appropriate fees
● Representing the standards and practices of their primary professional fields
Clinical Staff Participation
● Working cooperatively with staff colleagues, consultants, and referring professionals
● Actively participating in clinical staff meetings and case consultations
● Attending administrative staff meetings, staff retreats, and other team building activities
Center Administration and Development
● Participating in the collegial self-management of the Center
● Performing administrative and development tasks as assigned
● Participating in the Center's programs of education, consultation, and community relations
Experience and Qualifications
● Graduation from an accredited college or university with a master's or doctorate degree in pastoral counseling, psychology, social work, marriage and family therapy or equivalent
Clinical training and experience
● Fully and provisionally licensed applicants will be considered
● Ability to assess a client's therapeutic needs, to establish a therapeutic relationship, and to conduct, complete, terminate, and evaluate that therapy
● Ability to relate the contributions of various disciplines to the therapeutic task and to make appropriate use of inter-professional collaboration
● Ability to integrate spiritual and psychological perspectives
● Ability and willingness to develop and cultivate his/her own caseload by representing the Center in the community and relating to referral sources
● Ability to establish and maintain appropriate personal and professional relationships and boundaries both within and outside the Center
TPC requires all staff to be fully vaccinated unless an accommodation has been granted based on disability or religious reasons; accommodations will require weekly testing.
Compensation is based on a percentage of collected fees.
For those interested, please submit a resume and cover letter to [email protected] or fill out the form below.